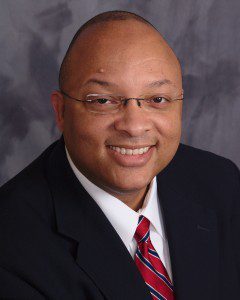 Dr. David Marshall is the new President of the International College of the Cayman Islands (ICCI) approved by a vote of the Board of Trustees in the February 8, 2014 meeting.
The Board has charged Dr. Marshall with expanding academic offerings of the College, growing enrollment and continuing the tradition of service, humanitarianism, and nation building in students exhibited by the College's founder Dr. J. Hugh Cummings some 45 years ago.
Dr. Marshall has 15 years of experience in university teaching with administrative experience. Most recently he was Vice President for Academic Affairs at Olive-Harvey College in Chicago where he managed over 200 employees and a budget of $16 million.
He has experience supervising faculty and staff, writing accreditation reports, designing curricula, and conducting fundraising and grant campaigns. He has demonstrated experience in boosting graduation and completion rates for students across degree and certificate programs.
He has presented numerous research papers, published a book chapter on media and ethics and presented papers on education and media around the country.
Dr. Marshall has extensive experience with educational outcomes, assessment and accreditation. He is a widely sought after presenter in the area of assessment.
He also has nearly 20 years experience in television news and has multiple Emmy nominations for his work.
Dr. Marshall holds a Ph.D. in Mass Media and Communication and a master's degree in Journalism from Temple University and a Bachelor of Arts from Morgan State University.
Since arriving in Cayman he has been very active. He is a member of the 2015 class of Leadership Cayman, a Cayman Chamber of Commerce Professional Development Activity.  He is co-authoring a paper for the Information and Communications Technology Authority (ICTA) about ways to increase the number or Caymanians employed in ICTA fields through educational pathways. He has participated as a panelist for the Ministry of Tourism Scholarship Board and has worked with a youth mentoring program in Windsor Park to help keep kids engaged in education and positive activities.
Contact information for the President:
drmarshall@icci.edu.ky
345.947.1100 Extension 8
345-926-9486